Brazilian company Painco manufactures welded components and assemblies from sheet metal such as huge wheel rims, excavator buckets, entire wheel loaders, and wind turbines for the construction and earth-moving equipment, passenger and goods vehicles, and renewable energy segments. The joining of exceptionally large components such as these is clearly categorized as high-performance welding. If there are lots of weld seams to deal with too, this process can also generate high welding speeds due to the huge deposition rate. In order to meet the high demand, in addition the manufacturer relies on automated welding cells in its production area.
However, the increasing order situation at Painco also caused the welding robots to reach their limits in the end. Although initially they seemed to offer the potential to increase productivity enormously, welding systems with just 350 amperes of power no longer fulfilled the high performance of the robot cells. The seam quality and welding speed no longer met the requirements, which resulted in a high number of rejects and the production capacity at Painco stagnated.
More Output, Not More Robots!
In order to be able to produce the desired quantities, instead of purchasing further robot cells, the company proceeded to replace its existing welding systems. Painco found the solution in the Fronius‑TPS 600i high-performance welding system. The peak output of up to 600 amperes, combined with switching the welding process to the Pulse Multi Control (PMC) process variant, achieved the desired results in the end.
Why PMC?
The Brazilian company made a conscious decision to upgrade to the Pulse Multi Control welding package when configuring the TPS 600i. In its newly equipped production department, Painco discovered that the pulsed arc significantly improves material transfer. This enabled the industrial goods manufacturer to achieve a pronounced increase in welding speeds. In addition, consistently good penetration and fewer undercuts, which are typical of this process, mean there are fewer rejects produced. Two further effects also emerged: firstly, a significantly lower heat input, which in turn led to a reduction in the welding spatter.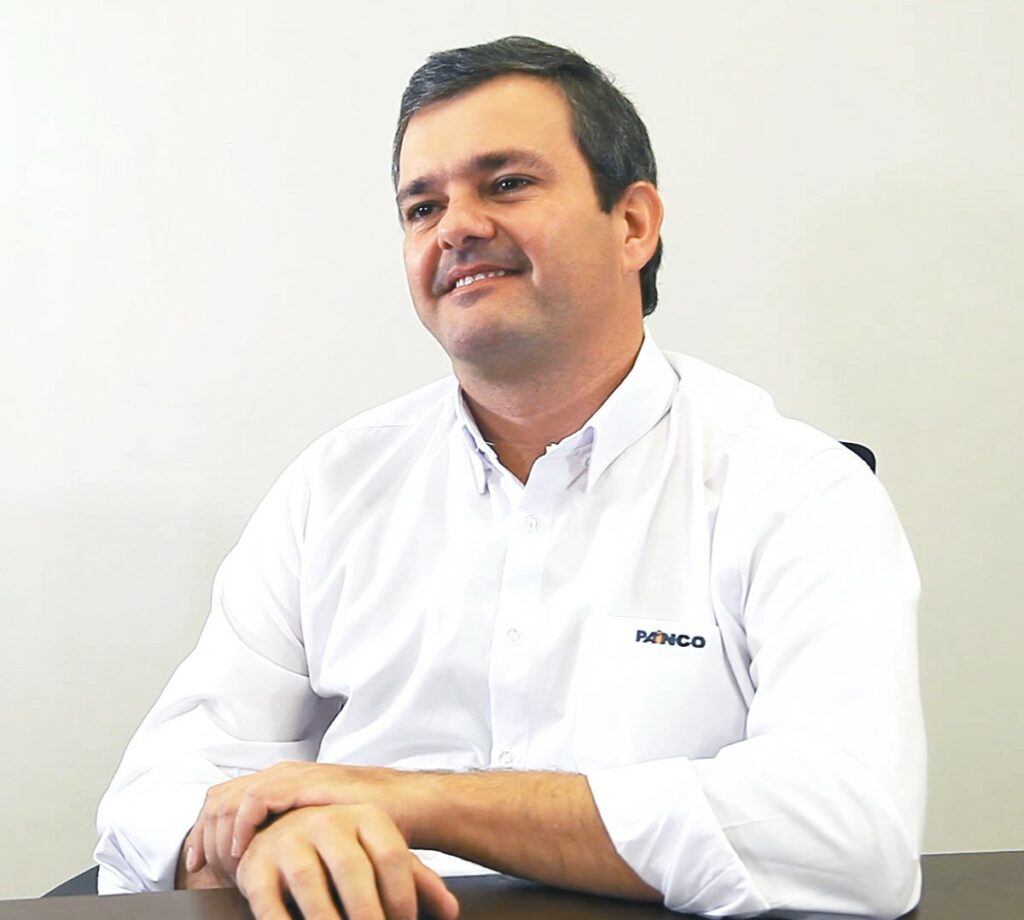 "We were therefore able to increase our productivity again, up to 65 percent overall. This saves us about 120 working hours per month. At the same time, investing in new devices was considerably cheaper than purchasing further robot cells," enthuses Operations Manager Rafael Severino.
    Read more about the Pulse Multi Control (PMC) process variant and discover the TPS 600i functions – the welding system for high-performance applications.