Our environment can only take so much. That is why sustainable action and the conscious use of resources and energy is extremely important. Sustainable Welding is also playing an increasingly important role in industrial production. A number of factors are decisive for welding technology, including the correct welding process and a higher welding speed combined with less rework.
How does sustainable welding work?
The use of modern and sophisticated welding technology is extremely important when it comes to achieving sustainable production. The more reliable and versatile the welding system, the more efficient the manufacturing processes. Operators can use suitable technology to increase the welding speed, while consistently maintaining high quality. This means that it may even be possible to dispense with entire production cells. It also helps to reduce the use of energy and production resources such as filler materials and auxiliary materials.
Choosing the Right Welding Torch
Good quality is crucial here. Low-cost products usually consist of low-quality materials which quickly wear out and are not repairable – they are essentially disposable items. Fronius welding torches are made of high-quality materials. During development, care is taken to ensure that the heat balance is correct. The torch is designed to minimize wear on the materials used, extending the service life of the product and reducing raw material consumption. After all, the higher the temperature, the greater the wear on copper, brass, and plastic. In addition to the materials, the shape of the torch is also decisive. The conical shape of the contact tips absorbs 70% less radiant heat from the arc than conventional contact tips.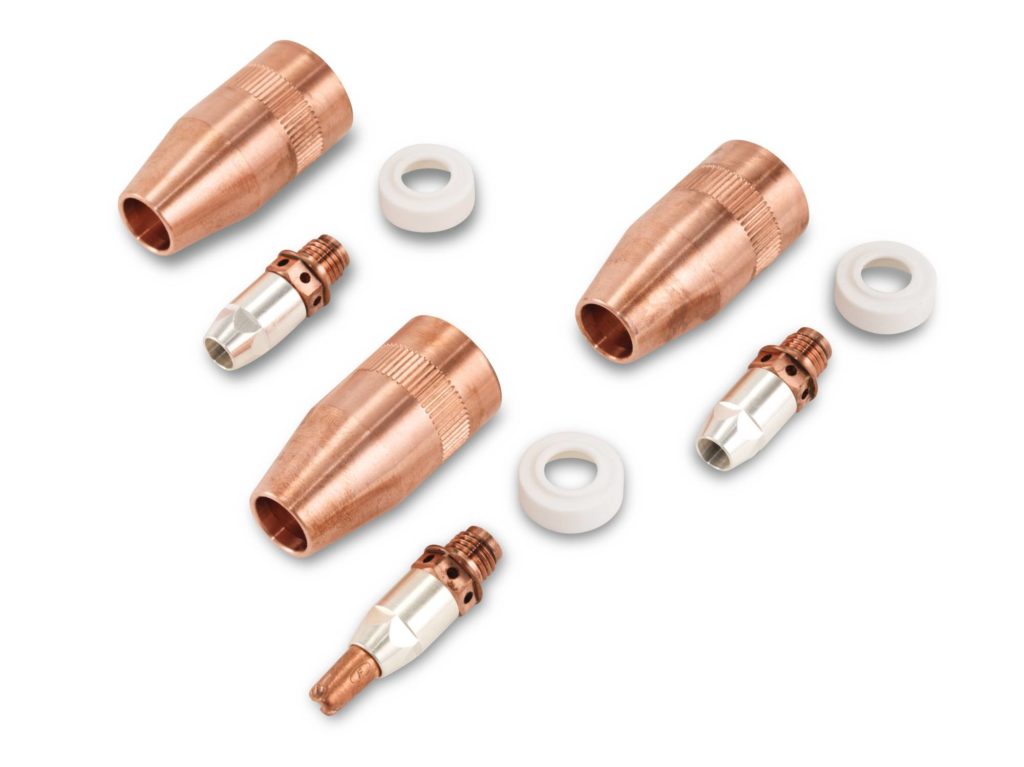 The user benefits from a longer tool life and minimal rework. A sustainable mindset can also be found on the production lines, where the metal shavings are returned to the raw material manufacturer for recycling. Prior to return, the chips are separated from the lubricant required for the production process by means of a centrifuge, with the lubricant then being returned to the production hall. The lubricant can therefore be used several times.
What are the Advantages for the User?
The high-quality products and solutions are precisely matched to the needs of the customer and impress through their quality, efficiency, and cost effectiveness. A long service life for wearing parts is the benchmark for sustainable production. Fronius welding torches are also long-lasting and repairable.