The first steps are often the trickiest: Theresa concentrates on guiding the welding torch, which emits a glittering spray arc. It smokes a little, spatter flies off and Theresa draws a fillet weld in a rectangular steel plate. Not in her training workshop, but "virtually" in her own home on her tablet. Apps have long been a fixture in welding – not only when it comes to conveniently controlling a welding system, but also when learning the welding trade. But what – or rather who – is actually behind the development of welding apps?
Writing code for welding apps
The job of app developers in a nutshell: they write the code for new user programs and improve or add to existing apps. And they are of course also involved in the development process of new apps from the outset. App developers work out what is technically possible – and what is not.
Expertise is indispensable
"In addition to sound programming skills and mastering programming languages, the development of welding apps also demands fundamental knowledge of welding processes. The focus of our role is to integrate a range of different welding variables and factors into a user-friendly app that demonstrably simplifies the everyday work of welders," explains Michael Weingartner, developer of the Fronius WeldConnect app.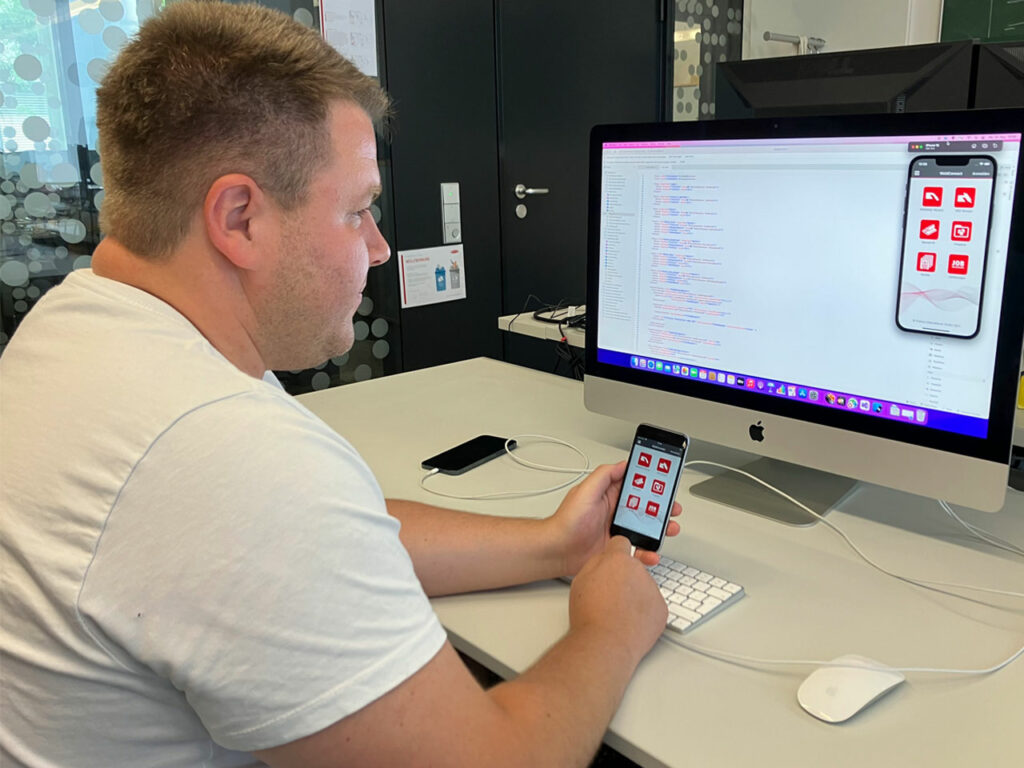 The primary advantage of this app: it enables wireless interaction with the welding system. This means that the settings for specific welding jobs can be transferred to other power sources via a smartphone or tablet. So when a welder changes his or her welding system, it's no longer necessary to set everything up again. The welder's familiar settings – which are stored in the app on a cell phone – are simply transferred to the new welding system via Bluetooth or WLAN, and welding work can start again immediately. This makes operational processes considerably more straightforward.
Success thanks to teamwork
Although a significant part of an app developer's work takes place alone in front of the PC, the cliché of the solitary, "nerdy" programmer is only true to a very limited extent. Welding apps are frequently created by entire project teams, in which app developers work together with welding specialists, colleagues from research and development departments, and designers. In such cases, the app developers are often responsible for the technical project management.
"Sometimes it can be very challenging to empathize with welders and comprehend their particular needs, because good welding professionals still work a lot with their intuition and personal experience – and tend not to record a great deal in writing. Having said that, discussing this with them – in other words, the interpersonal aspect – is a very enjoyable part of my job," says app developer Michael Weingartner.
New directions: gamification and virtual reality
People who create apps are constantly confronted with technical changes and innovations in their work. The field of virtual reality (or VR) in particular is developing at high speed and is also becoming increasingly important in the welding industry – when it comes to apps for learning to weld, for example. The spectrum now ranges from fun game-style apps for beginners to welding simulators for advanced welders that allow users to practice certain types of welding outside the workshop.
"I originally came from video game development, after which I went on to work at a university research center for a long period of time," explains Ajun Simorg Jöller, Software Architect and Technical Manager of the "New Visual Technology" team at Fronius. What interests him most about his job are the interfaces and links between software and welding hardware, as well as the task of creating complex welding processes as realistically as possible in a virtual environment.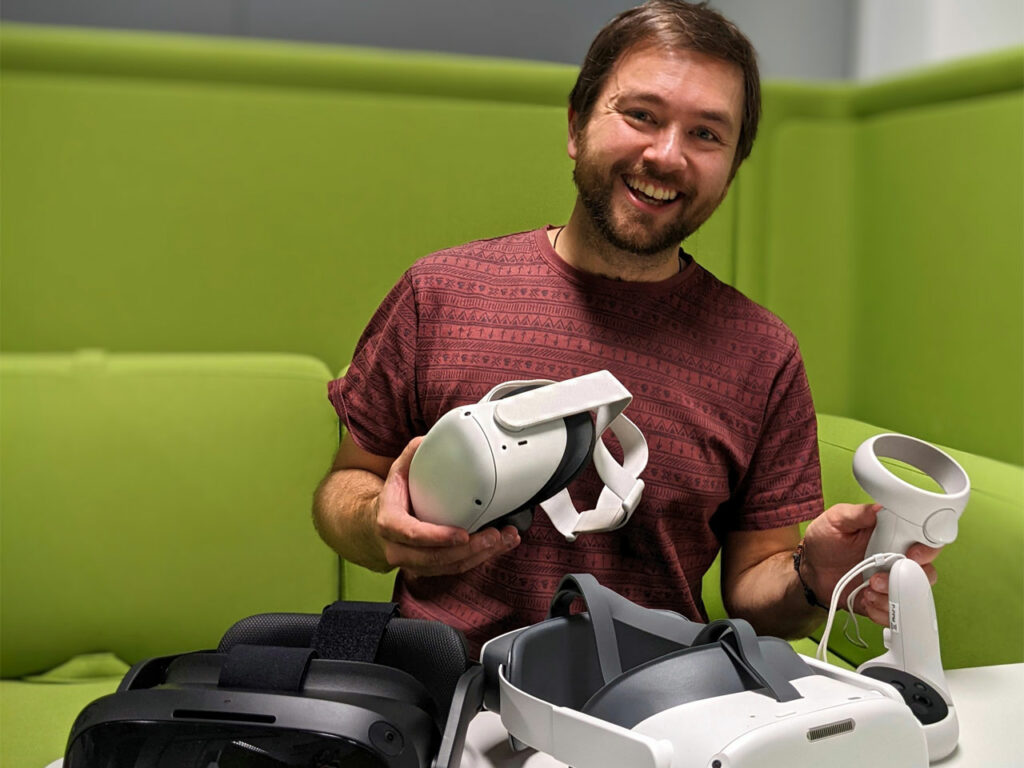 "Development in this area is incredibly exciting – especially when it comes to new opportunities in hardware. We are constantly testing new tools, such as new smart glasses and other possibilities for human-machine communication," says Jöller, who believes it is vital to remain open to new technical developments in his job.
Sound training is a must
But this all begs the question – what training do you need to develop apps for welding technology companies, and what skills should you have? In principle, it is possible to teach yourself programming. However, app developers in this industry usually have a degree in computer science. In addition to mastering programming languages, you should have basic knowledge of technology and physics – and you should definitely be interested in welding!
Would you like to know more about the Fronius welding apps or virtual welding training? Then visit our website for further information. Whether you're interested in the Welducation Basic App, WeldConnect App or Welding Simulators – dive into the virtual world of welding!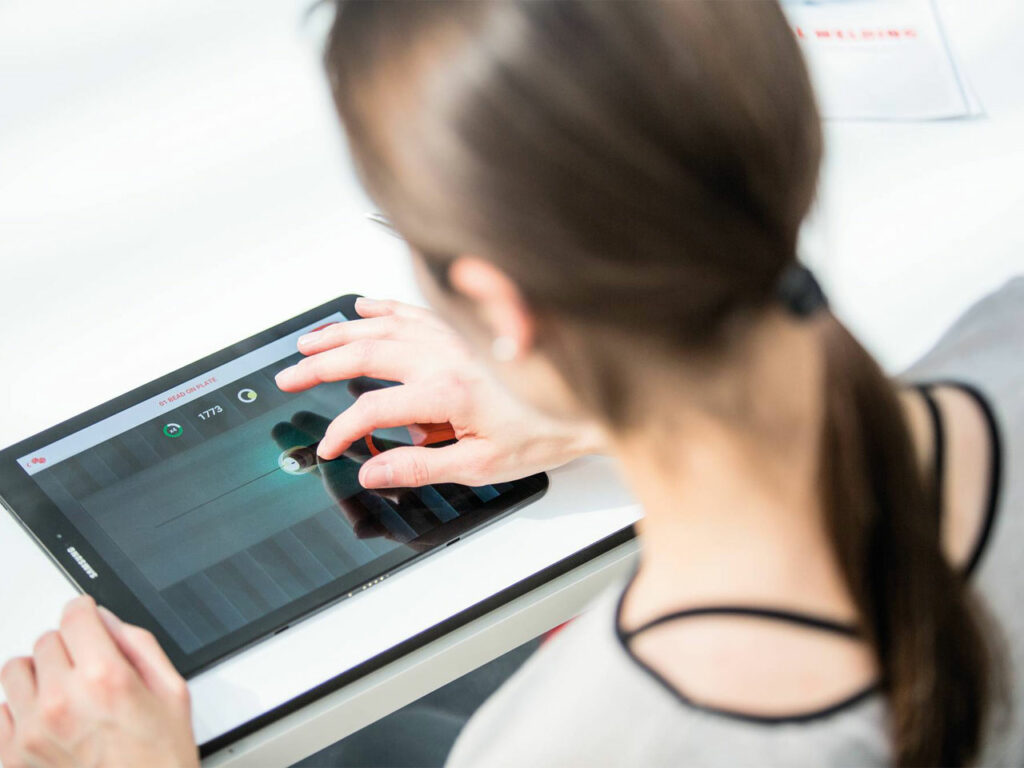 And stay tuned. With our blog series "What does …. actually do?", you'll soon find out all about another exciting profession in the welding industry!