Companies producing steel and aluminum supporting structures that are then sold in the European Union (EU) must ensure their products carry a CE label. This label indicates whether the respective supporting structure meets standardized EU quality requirements. Examples of supporting structures include balconies, parapets, railings, bridges, and supports. In order for this quality seal to be granted, manufacturing companies themselves must be certified to European Standard (EN) 1090.
The EN 1090 execution classes
If a company wishes to obtain the operating license in accordance with EN 1090, it is first necessary to determine in which of the four execution classes the company is operating. The selection of the Execution Class (EXC) is made by the structural engineer or the building authority. The higher the load requirements on the supporting structure and the more severe the impact in the event of damage, the higher the rating of the execution class. In turn, the requirements for the manufacturing company increase with the EXC rating.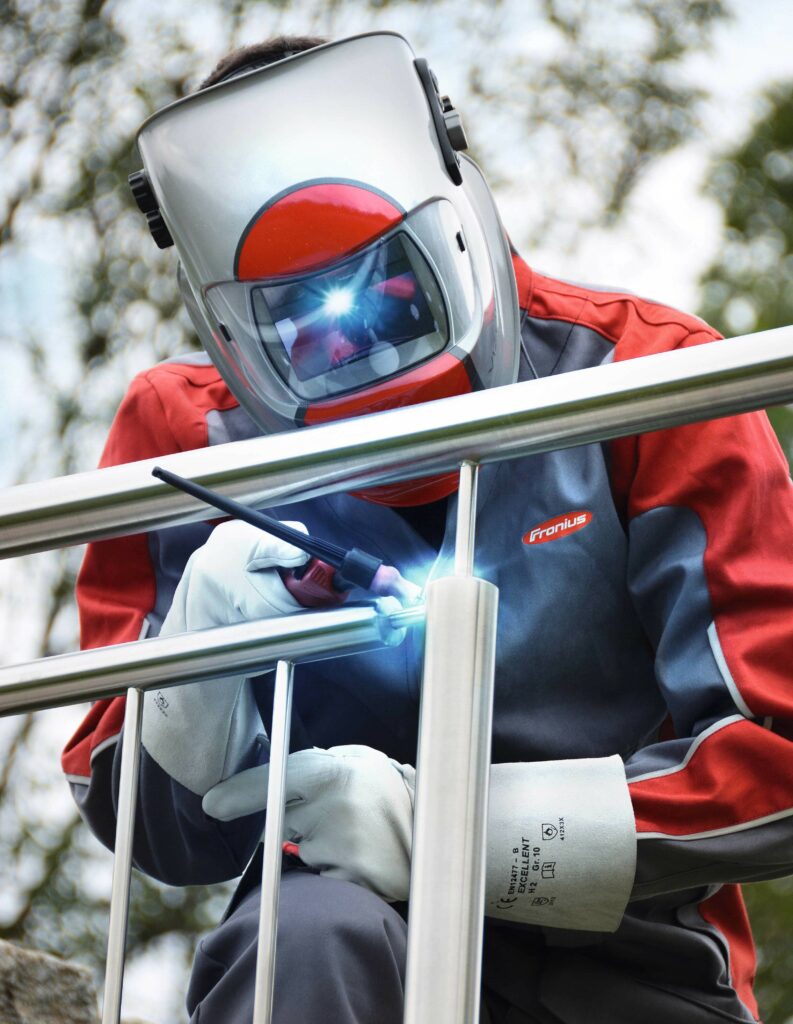 Requirements for manufacturing companies in accordance with EN 1090
The EN 1090 requirements include:
The qualification of employees
The transparency of internal processes
Quality checks
Traceability and reporting
Storage conditions of filler and parent materials
The focus on welding in EN 1090
Choosing the right welding processes and parameters is particularly important. Each weld must be based on a Welding Procedure Specification (WPS) in line with EN 1090.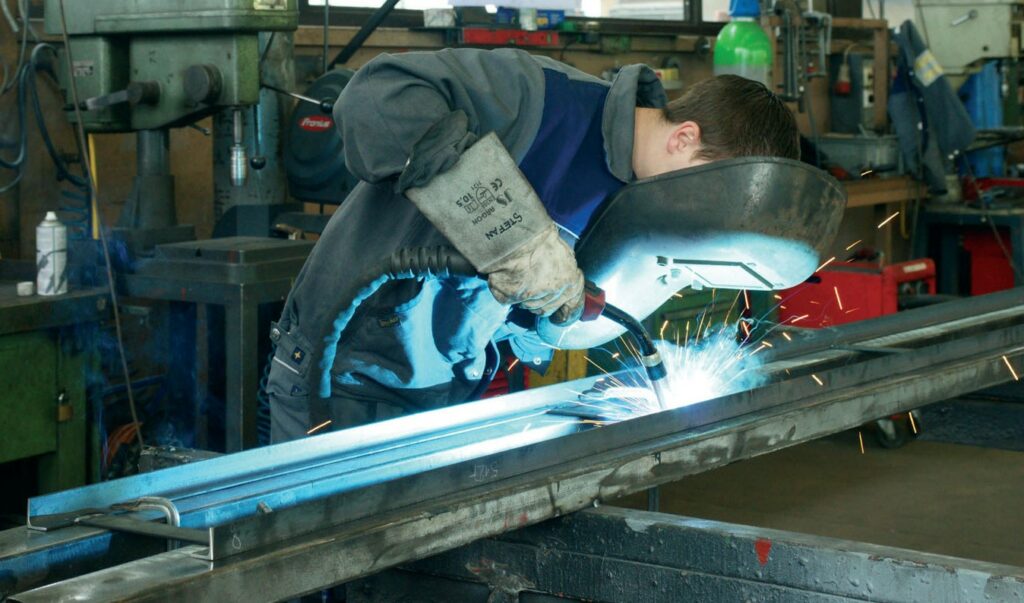 How does the company obtain an EN 1090 Welding Procedure Specification?
It is essential that the company determines which materials and seam geometries are to be welded. A WPS is required for each of these tasks. To create a WPS, test pieces are welded under the supervision of an accredited body and undergo a welding procedure qualification. Each producing company can commission the welding procedure qualification on its own, but the process is complex and expensive. Alternatively, there is the option of using WPS packages from the welding system manufacturer.
The cost-effective option: obtaining WPS packages from the welding system manufacturer
Many welding system manufacturers offer WPS packages. By purchasing these finished WPS packages, companies can not only reduce the effort required to produce the specifications but also save money. On average, companies need five welding procedure qualifications to create welding procedure specifications for all their applications. Companies can save 85 percent of the associated costs by using ready-made WPS packages. Fronius also offers WPS packages as a simple and cost-effective way of producing supporting structures in a safe manner that is compliant with EN 1090. Read more about this on the website.