Acting sustainably and taking a conscientious approach to the use of resources and energy is becoming increasingly important in the manufacturing sector – not just in view of new energy laws and eco-design directives but also in view of cost effectiveness and companies' environmental footprint. Given that welding technology is a central component of many production processes, we are seeing this trend becoming established here too. But what kind of factors do we need to consider? What are the important criteria when it comes to selecting the most sustainable welding system possible? And what makes welding processes on the whole more sustainable?
How do you decide how environmentally friendly a welding system is? Here are the four most important properties of sustainable welding systems:
Durability
Be it cars, cellphones, or even welding systems, manufacturing anything uses up natural resources and that includes raw materials such as steel, crude oil products, plastics, and energy. That's why the longer the service life, the less often a product has to be replaced – and the more sustainable it is. To test the reliability and ruggedness of welding systems even under harsh conditions, Fronius subjects new developments in particular to eight comprehensive robustness tests. The internal standards that apply here go far beyond the legally required limit values.
Since active cooling technology has a real impact on the service life of power electronics, actively cooled Fronius welding systems are in operation significantly longer than passively cooled counterparts.
Repairability
Closely linked with the idea of a long service life is repairability. Standards for this can be found in the Ecodesign Directive for the requirements of an eco-friendly welding system. Fronius is already following these principles. Practically all our devices can be opened up and repaired using commercially available tools. There is also a service concept that enables fuss-free replacement of individual components.
Around the world, 34 subsidiaries and repair centers as well as certified Fronius Service Partners and representatives in more than 60 countries guarantee rapid repairs, professional system maintenance, and correct calibration.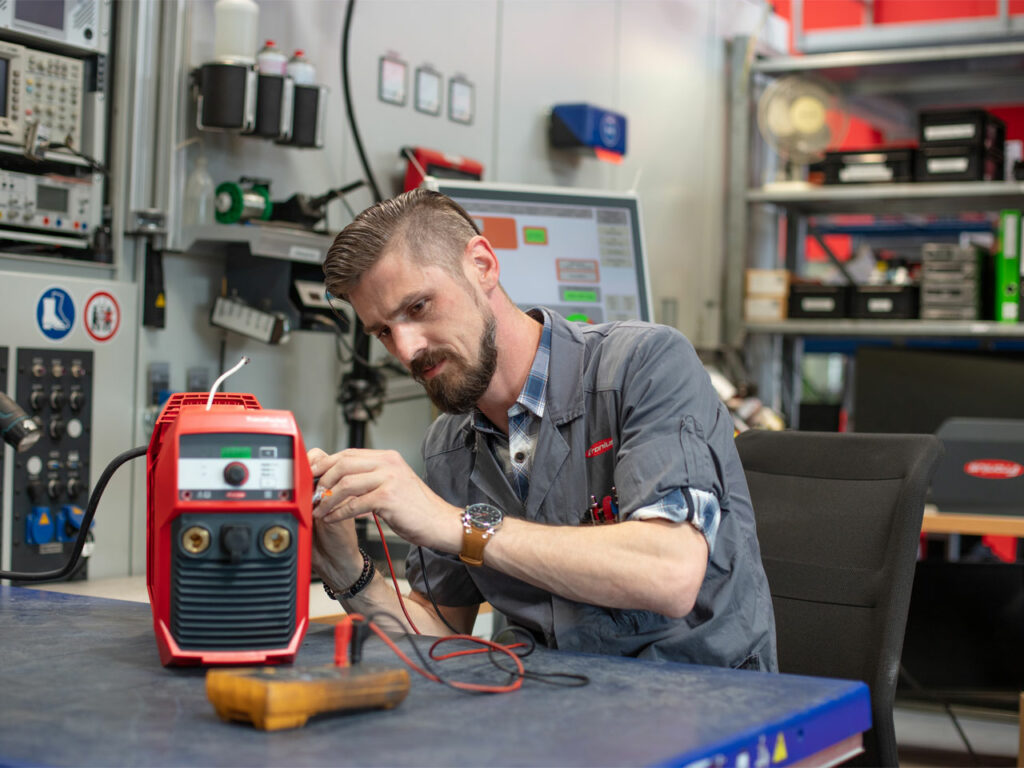 Recyclability
Recycling enters the equation as soon as a welding system enters development. When choosing materials, their subsequent disposal is an important consideration. Recycled materials are used in production whenever quality allows. However, the general rule is repair over recycling.
Multifunctional
Multiprocess welding systems are true economizers. One system can cover every welding process from TIG and MMA right through to MIG/MAG, eliminating the need for multiple individual welding systems. Using multiprocess welding systems – like the new Fronius iWave Multiprocess PRO – saves resources. However, when it comes to multiprocess models, it is important to make sure that all welding processes are available without restriction and to the same high standard.
What makes welding processes sustainable?
Using a repairable and recyclable welding system with a long service life constitutes a significant contribution to sustainability. However, it's not enough. Essentially, welding is all about results. Achieving the most perfect weld seam possible using minimal energy and materials, and as quickly as possible is a real goal. Arc welding has – like any industrial process – an ecological footprint that needs to be minimized.
Inverter technology: down with energy consumption
Fronius was the first company in the world to integrate transistor-based inverter technology into its welding systems and has been continuously improving it ever since. What made this so revolutionary was the fact that joining required up to one-third less power and around 80% fewer materials, since these devices are more compact and lighter. They are also more mobile, which makes it easier to use in different places.
Process speed matters
At Fronius, welding systems are developed with the aim of achieving high-quality welding results in the fastest possible time. This saves time, money, and raw materials. The more work that can be done with a single welding system, the fewer newer systems a company will need to buy. This can make it possible to dispense with entire production cells.
Digital data management – know where you're starting from
The more you know about a certain welding process, the more efficient and sustainable you can make it – particularly in terms of productivity, material usage, and process duration. The digital documentation and analysis of welding data using Fronius WeldCube, for example, helps to optimize welding systems with regard to resource-conserving operation.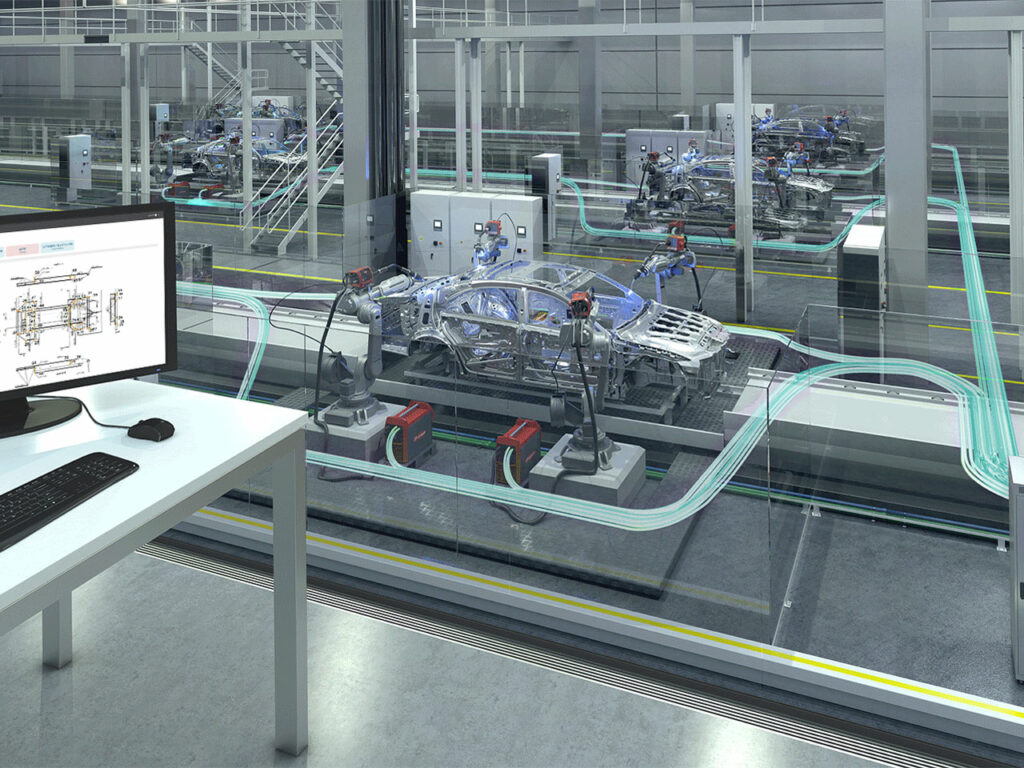 Preventing welding spatter
Welding spatter means that welding filler metals and energy are being wasted, resulting in time-consuming and not to mention costly rework. There are a few rules to observe in an effort to reduce spatter. For instance, correct handling and selecting the optimal settings on the welding system are particularly important factors here. Proper material preparation also leads to better results. Specially developed spatter-reducing welding processes can achieve excellent results and cut spatter by as much as 75%.
Health and safety
Truly sustainable welding processes are those that guarantee optimal health and safety standards for users. The focus here is on protection against welding fumes, UV radiation, flash burns to the eyes, heat, and flames. Also crucial here is the ergonomic design of welding torches since they aid the welder's posture and prevent fatigue.
Protection against harmful gases comes in the form of mobile air filtration devices, such as fume extraction torches, and fresh air helmet systems. Welding helmets protect the eyes against flash burns, UV radiation, and heat. High-quality and functional protective clothing including safety shoes and welding gloves also protects against high temperatures and welding spatter.
Here's another tip that you could try:
When purchasing filler metal, ask what percentage of it is made from recycled materials. Why? Steel made with a high percentage of recycled content requires up to five times fewer resources than when fresh ore is used.
Stay tuned and find out more in the next posts in our "Sustainability in welding" blog series!
Further information:
Sustainable welding in practice